LCD Rental New York Manhattan NY
LCD Rental Manhattan New York, NY
LCD rental may be relatively new, but we have it covered. For static LCD rental and mobile truck-mounted LCD screens, we are the source that you can trust. We have made LCD screen rental in Manhattan NY adaptable so we can provide you with this dazzling image quality in Central Park or Grand Central Station! New York sporting events, Manhattan corporate conferences, and NY special events all use AV Workshop for their LCD rental needs.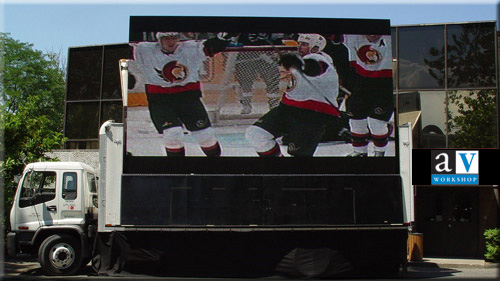 We acquire our LCD equipment from top manufacturers, and all LCD rental equipment is continuously tested to ensure trouble-free deployment our staff is on hand to ensure that any issues are dealt with immediately giving you peace of mind on all LCD rental jobs. Our convenient location in midtown Manhattan, NY, provides the quick response time for emergency requirements and excellent service at all other times.
We also provide a wide range of Plasma rental equipment in New York, NY.